How to purchase a yearbook:
Click on a link below for the correct year of yearbook that you would like.
Every year the link will change to reflect the "year" of the graduating class. Therefore, if you are not careful, you might order an incorrect yearbook.  
You will NOT receive a refund for ordering an incorrect yearbook.
Please read instructions carefully.
For the 2019 – 2020 School year, click here: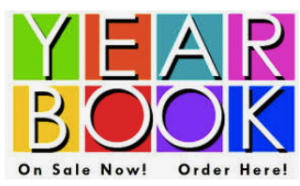 Review the instructions below regarding how to scroll to find WHICH of our 3 yearbooks will be the correct purchase for you & your child.
For the 2017 – 2018 School year, click here:
For the 2016 – 2017 School year, click here:
For the 2015 – 2016 School year, click here:
You will receive an email confirmation telling you that your purchase was successful within a day or two. At that time, you will also be provided with a link in order to "personalize" your child's yearbook. To personalize, you will be able to add your favorite photos of your child & his or her friends to the last few pages of the yearbook. A limited number of pages are available to personalize for FREE; however, you may have the option to purchase additional pages.